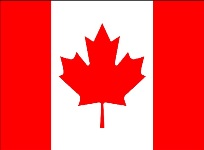 NOTE: WE ONLY ACCEPT APPLICATIONS FILED LATEST THREE (3) MONTHS PRIOR TO DEPARTURE DATE TO ENSURE EFFICIENT SERVICING. THANK YOU FOR YOUR UNDERSTANDING.
Visa Fee : Php 3,552 Single/Multiple Entry (Tourist Visa)
Logistic Fee : Php 679 subject to change
Courier Fee : Php 295 subject to change
SMS Notification Fee : Php 69 subject to change
Baggage Fee : Php 75 subject to change
Processing Fee : Php 2, 500
Processing Time : 21 working days
Tourist Visa Requirements :
1. Accomplished application form and personal information forms
2. Visa Fee is payable to Union Bank c/o Travel Guru
3. Form IMM5476 – Use of Representative
4. VFS Consent Form
5. Two (2) photos on the back of one photo, write the name & date of birth, photo specs below
6. Current passport (valid for six months after the date of intended entry to Canada)/old passport
7. Original Employment Certificate
8. Photocopy of ITR
9. Original bank certificate
10. Photocopy of 6 months bank statement of same account (not required for frequent travellers)
11. Photocopy of business papers
12. Photocopy of Land titles (not required for frequent travellers)
13. Photocopy of Car registration receipt (not required for frequent travellers)
14. For minors travelling with one parent, letter of consent to travel of the other parent
15. For minors not travelling with either parent, DSWD clearance
16. Additional requirements for visiting friends or relatives:
– A letter of invitation from your relatives or friend that includes their full name, address, telephone and fax numbers, your name and relationship to the inviter, the intended duration of the visit, and a statement concerning who will pay, For the trip expenses
– A Copy of citizenship or immigration status document of the person inviting you.
– For the person who will pay for your trip, please supply financial supporting documents to prove that they can afford to support this visit, including reliable and verifiable information from a third party source of your host's income.
– Proof of self-employment letter for your host, if applicable.
REQUIRED DOCUMENTS FOR PARENTS AND GRANDPARENTS SUPER VISA
– A letter of invitation from your child or grandchild residing in Canada
– One of the following documents to prove that your child or grandchild meets the Low Income Cut-Off (LICO) minimum:
– Most recent copy of the Notice of Assessment or Option C printout,
– Most recent copy of the T4 or T1
– Original letter from employer stating title, job description and salary,
– Employment insurance pay stubs,
– self-employed, letter from an accountant confirming their annual income
– Proof of other sources of income (pension statement, investment, ect.)
Note: Your child or grandchild may obtain an Option C printout free of charge by contacting the Canadian Revenue Agency (CRA) at 1-800-959-8281
– Proof of parental relationship to your child or grandchild (copy of birth certificate, baptismal certificate or other official document naming you as parent).
– Proof of medical insurance coverage for one year with a Canadian insurance company (copy of the insurance certificate or policy).
Payment of visa/ service fee does not guarantee issuance of visa
VISA FEE AND REQUIREMENTS MAY CHANGE WITHOUT PRIOR NOTICE