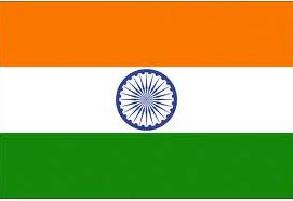 Visa on arrival for maximum of 30 days stay allowed for Filipino Nationals arriving at Chennai, Delhi, Kolkata and Mumbai Airports. Two (2) pictures and fee of USD60 required
Visa Fee (subject to change) : P 2,637 – Tourist (subject to change) ; 4,869 – Entry or Conference (subject to change) ;
P 6,787 – Business (subject to change)
(Type of visa is dependent on Embassy's assessment based on your documents)
Processing Fee : P 2, 500 per applicant
Processing Time : Minimum 5 working days upon filing
Tourist Visa Requirements :
1. Valid passport 6 months from the date of travel includes old passport with extra photocopy
2. Visa application form (online) – http://www.blsindiavisa-ph.com/page.php?id=5 (Kindly fill up form online)
*Please note that the embassy might request re-filling up of form depending on the type of visa they will issue. The type of visa will only be known after filing with the Embassy.
3. Two (2) recent 2×2 photos -Photograph should be glossy and should not be stapled or close up.
4. Photocopy of the bio page of the passport
5. Roundtrip ticket with ticket numbers
6. Bank certificate
7. ITR
8. Certificate of Employment – should state "this certificate is being issued for Indian visa application"
9. Invitation letter from India (Letterhead must reflect address in India)
10. Authorization Letter (authorizing Philip Guangco II of The Travel Guru Inc to file and claim in your behalf).
As per new rules there should be a gap of at least 2 months between two visits to the country on a Tourist Visa. In case of requirement to visit the country within 2 months, permission should be sought from the Head of Mission concerned. In such cases, registration would be required within 14 days of arrival.
Payment of visa/ service fee does not guarantee issuance of visa
VISA FEE AND REQUIREMENTS MAY CHANGE WITHOUT PRIOR NOTICE