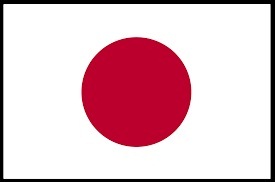 NOTE: WE ONLY ACCEPT APPLICATIONS FILED LATEST ONE (1) MONTH PRIOR TO DEPARTURE DATE TO ENSURE EFFICIENT SERVICING. THANK YOU FOR YOUR UNDERSTANDING.
Visa Fee : Gratis
Processing Fee : P2,500 (P2,200 for 2 or more application)
Processing Time : Minimum of 7 working days upon filing
Tourist Visa Requirements w/o Guarantor:
1. Application Form
2. Valid passport 6 months from the date of travel (includes old passport)
3. Two (2) pieces of 4.5cm x 4.5cm photos with white background.
4. Old passport with previous Japan visa
5. Daily schedule in Japan
6. Original Birth Certificate from NSO issued within 1 year (for 1st time applicant to Japan)
7. Original Marriage Contract from NSO issued within 1 year (for 1st time applicant to Japan)
8. Proof of occupation
If Employed: Original Employment Certificate
If Self-employed: Business Name Registration Certificate and/or SEC Registration
If Student: Xerox copy of School I.D. and Original Affidavit of Support from the parents (Notarized)
If Retiree: Photocopy of Senior Citizen ID
9. Original Personal Bank Certificate (100,000 and above) – even if supported by company
10. Copy of Income Tax Return
11. Authorization letter from applicant, authorizing The Travel Guru Inc to file in their behalf (attached)
12. If with Previous Japan Visa: Attach old passport with previous visa
If someone will support the trip of the applicant, please provide the ff:
a. Letter of guarantee (for sponsored spouse, children, company) – attached
b. Provide financial docs of Sponsor such as Original Bank Cert & SEC/DTI Business Registration, Latest ITR
c. Attached Kid's copy of School ID
d. Proof of relationship
Note:
• If NSO Birth Certificate is "Late Registered", (born from 1940 to present), applicant should submit a Original of the following documents: Baptismal Certificate & Form 137
• If NSO Birth Certificate is unreadable or No Record, please submit the Original or Certified True Copy of the Birth Certificate from the Local Civil Registrar.
Payment of visa/ service fee does not guarantee issuance of visa
VISA FEE AND REQUIREMENTS MAY CHANGE WITHOUT PRIOR NOTICE