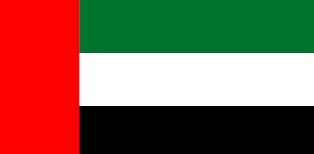 Visa Fee and Service Fee : P 6,630
Processing Fee : P 2,000
Processing Time : minimum 7 working days
Tourist Visa Requirements :
1. Dully filled up form
Separate application forms. Only minors sharing the same passport with a parent may use the same form.
2. Original current passport and clear photocopy of ID page. Current passport must be valid for at least six months from date of intended entry to UAE.
3. One (1) passport-sized photo for each person. At the back, write the full name and affix signature of person appearing on the photo and clip on the completed Visa Application Form
4. Proof of Booking Confirmation (Dates & Flight Nos) with Emirates. Booking must show roundtrip flights in & out of Dubai on Emirates.
5. Original proof of funds such as current and savings passbooks , photocopy of certificate of time deposits, bank certifications, history of transactions within the last 6 months for ATM account, original business registration forms and Income Tax Returns.
6. Original proof of assets, i.e., photocopy of international credit cards, land titles, etc.
If employed, Original Certificate of Employment stating current position, salary, years of service and duration of approved leave and copy of latest Income Tax Return with W2
• If self-employed
– Original copy of Business Registration and copy of latest Income Tax Return.
• If student
– Original certificate of enrolment.
• If married woman,
– certified true copy of Marriage Contract authenticated by National Statistics Office
7. Copy of hotel confirmation showing hotel address, contact number and duration of stay.
8. If staying with relatives or friends in UAE, letter of invitation from your host relatives or friends where you will be staying for the whole duration of your visit in UAE indicating his/her complete name, address, contact numbers, his/her name of employer, office address and office phone numbers.
Payment of visa/ service fee does not guarantee issuance of visa
VSA FEE AND REQUIREMENTS MAY CHANGE WITHOUT PRIOR NOTICE